HOTCORE® & SCULPT®
This 45min. HIIT class begins with a warm up and then moves right into 11 min. of abs interval training, alternating between active core work and small segments of rest. Then, we move into a 23 min. Buti® Sculpt HIIT workout, alternating rounds of cardio, strength training and plyometrics with resting postures. It's a full-body workout in a short time span. The HIIT structure of Sculpt® builds long, lean muscle and kicks the body into a heightened metabolic state, optimizing the body's ability to burn fat through maximum heart rate and maximum effort. Sculpt® also balances hormones and enhances cellular repair for up to 36 hours beyond the time of workout. We finish with a brief Savasana to prepare for the day!
​
ANCHOR BARRE (AB)
Our signature class, Anchor Barre will get you looking and feeling ship-shape from head to toe. This 60 minute, full body, low impact class takes you through a series of exercises used by dancers for strength training and conditioning. Combining the best of ballet, yoga and pilates with light weights and isometric movements, Anchor Barre will help you develop toned, lean, strong muscles. Each class finishes with a hands-on aromatherapy cool down and adjustment to enhance your relaxation, soothe your stress, and give you a moment to center yourself. If you don't feel like the hands-on part, no worries, just let your instructor know, and stay to enjoy the relaxation without it.
ANCHOR BARRE BLAST (ABB)
This class will blast you through many of the exercises used in our signature Anchor Barre class, but in 45-minutes. Instructors will combine some upper and lower body exercises to ensure that you get a full body work out. Wrapping up with a hands-on aromatherapy cool down and adjustment, you will reap all of the benefits and relaxation of signature Anchor Barre in a shorter amount of time.
BUTI® YOGA
From the Indian Marathi word meaning "the cure to something kept hidden or secret" Buti® Yoga workouts transform your BODY + SOUL with cardio-intensive bursts of tribal dance, primal movement + conditioning woven into a dynamic yoga practice. Using the spiral structure technique, Buti® Yoga focuses on building a strong core. The music, movement and energy in this class will light your inner spark, align your chakras and leave you feeling empowered.
*Note - Buti® Yoga is NOT recommended for women in their first trimester of pregnancy.
FIT & FLOW

A 60-minute melding of yoga and fitness to get you out of your mind and onto your mat. Class works in a continuous, briskly paced flow to build heat and increase the heart rate. The playlist will span multiple genres of music, so be prepared to hear everything from Bjork to Metallica and Drake to Tori Amos.
Class level: some prior yoga classes

HOT BUTI®
For this dynamic yoga flow, the room is heated to somewhere between 84°F and 94°F. A traditional Buti® Yoga flow without the intense cardio, this a great class for strengthening, stretching and releasing.
POUND®
Using Ripstix®, lightly weighted drumsticks engineered specifically for exercising, POUND® transforms drumming into an incredibly effective way of working out. Instead of listening to music, you become the music in this exhilarating, 45-minute, full-body workout that combines cardio, conditioning, and strength training with yoga and pilates-inspired movements.
Designed for all fitness levels, POUND® provides the perfect atmosphere for letting loose, getting energized, toning up and rockin' out! The workout is easily modifiable and the alternative vibe and welcoming philosophy appeals to men and women of all ages and abilities.
POWER & PEACE
A 60-minute heated flow designed to help you tap into the power each pose has to offer, while challenging you to find the stillness within. The class will progressively build in speed over the 60-minutes.
Class Level: some prior yoga classes
*NOTE - This class is not recommended during pregnancy.

RISE & FLOW
A 60 minute class set to acoustic music, this yoga class will be a slower flow designed to accommodate all levels of practice. This class focuses on connecting mind, body and breath as the class flows through a series of poses to help awaken the body and connect with the soul.
Class Level: all levels
STRETCH & SOOTHE
A 60-minute class that will focus on breath work and static stretching to help lengthen muscles, increase flexibility and promote relaxation. Class may incorporate some slow flow yoga.
Class Level: all levels
Powered by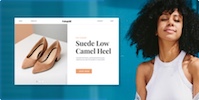 Create your own unique website with customizable templates.